THE NEW SHED
The new building on the Harrisburg School property has taken on a name…the HARRISBURG HERITAGE MUSEUM. Antique items are being placed in and around the museum and the storage space will contain chairs, tables, Christmas lights, etc. and clear up more space in the school for educational memorabilia. Plan to attend a ribbon cutting ceremony and dedication next spring (tbd). You will be amazed! Thanks to Tom Schabacker for engineering and providing this great community asset.
***********************************************************************************************
​

ADRC Sponsors Trip to Harrisburg School
Once again, the ADRC (Aging Disabilities Resource Center of Baraboo), one of our most frequent visitors, sponsored a trip for its members to our little white school house on Hwy B.
Visitors enjoyed sharing memories of their elementary school days, asking questions about our building and joining in on a couple of songs with instruments from what it might have been like back in the day. Carol Anderson, our HTHS Board President, accompanied the "students" on the piano.

*************************************************************************************************


Bridges Elementary School Visits Harrisburg Elementary
On Oct. 27th, 2015, four first grade classes from the Bridges School of Prairie du Sac visited our Harrisburg-Troy one room school house to learn what it was like to go to school "way back then". When asked what the learning objective might have been for the first graders to be visiting our school, one of the teachers, Mrs. Cheryl Sprecher, answered with these remarks. "
Our classrooms were all studying pioneers and long ago concepts of life, survival and changes. We explored differences and similarities on how life is today compared to when there was no electricity, cars and technology. Education and learning in one room schools was a topic that came up often. The visit to Harrisburg School was a meaningful field trip for the children. Sitting in the desks listening to many of the routines of a one room school life was interesting to them as they made connections to their own learning and classroom situation. "
The 4 classes were broken into 2 groups of 2 classes each. Group one started their visit in the upstairs main room of the building. As the teacher read from
a booklet entitled "A Visit to a One Room School" the children learned that the schools back then were very different from the schools now days, such as:
There was a boy door and a girl's door for coming in and going out of school,
Their bathroom was outside in an "outhouse",
The whole school was made up of only one room that had kids of all ages and grades in it.
Kids brought their own lunches from home in an old pail or metal bucket.
Music class consisted of conducting a rhythm band of homemade instruments and singing along with the band.
A hectograph was used to duplicate papers.
After that reading each boy and girl was given a copy of that book.
The 2nd group went to the basement where they watched a video recording of people who used to go to that school when they were elementary school children. The kids loved hearing about how the boys once chased the teacher around the classroom with a dead squirrel, or how a live mouse jumped out of one boy's lunch box when he opened it up (who put that in there?). They also heard that the only toys the students back then had at recess was a ball and a bat so they played games like Pom Pom Pull Away, Red Rover, Red Rover, or Anti-i-Over.
After the video the children were allowed to look at the many antique items, not necessarily school related, found on display in the school basement. Those items brought up many more questions about life "back then".
Upon their return to their own classroom the children had many questions and comments for their teacher. Below, Mrs. Sprecher tells us about some of those very interesting and observant discussions;
"When the children got back to school we had time to write in their learning journals. Many wrote about the desks in rows, the bell and how there weren't many books. Some of the children thought it must have been very fun going to school in one room and only having a few kids in a grade. They thought that must have made school easier. Several children shared that they felt there are too many kids in our school. I remember that was a big discussion among my 6 year olds. They also found the two doors going out of the school, one for the boys and one for the girls interesting. I remember one of my boys asking me why schools changed. He told the class he would like going to school in a one room school. Some of the children thought it was being fixed up so kids could go to school there.
As a parting comment, Mrs. Sprecher noted something that we all know to be very true. She said
"First grade children are so joyful with great ideas!"
If you would like to visit our one room school house, or if you have a classroom that would benefit from visiting us, please call Carol Anderson, HTHS Board President, at (608)-546-5194 and she'd be more than happy to add you to our visiting/tour schedule once the weather warms up. Oh, and just a friendly reminder...don't forget to visit our website at
www.harrisburgtroyhistoricalsociety.org
or simply Google
"Harrisburg Troy Historical Society".
Special thanks go to 1st grade teacher Cheryl Sprecher of Bridges Elementary School in Prairie du Sac for her help in providing the pictures and much of the information for this article.
---
WISCONSIN REGISTER OF HISTORIC PLACES
The Harrisburg one-room school is a historic treasure. The HTHS members and friends have known that all along. The nostalgia and remembrances of persons—be they former one room school pupils, teachers or relatives of someone who went to such a school are repeated over and over by visitors to the School. The donations of items, labor and money have been symbolic of wanting to be a part of capturing history to "preserve and educate for the future" as our mission statement states.

In 2010 the Sauk County Board designated the building a Sauk County Historic place and a plaque has been placed on the porch wall. Papers were filled out for the State to review to see if we might be eligible for their historic consideration. The word came back—YES—proceed with very thorough and accurate information about the history and the architecture of the school and it was recommended to hire a consultant.

Criteria the State Historical Society Committee required included---this1892 building had to be on its original site, the original exterior and interior shape had to be maintained, the materials used to restore the school (windows, doors, roof) had to be in sync with the original. Also, the interior furnishings had to replicate an original one room school.

The Wisconsin Historic Preservation Board voted May 2014 to place the Harrisburg School on the Wisconsin Register of Historic Places
*************************************************************************************************************************************************************************





FROM OUR FALL 2015 NEWSLETTER
TROY VETERAN TRIBUTE
The pouring rain on May 24, 2015, did not dampen the spirits of the crowd of more than 100 people who gathered at the Black Hauk United Methodists Church to honor the past and present veterans from the Town of Troy. The program was sponsored by the Harrisburg-Troy Historical Society Board of Directors.

The focal point of the program was the unveiling of the 6 foot by 4 foot patriotic display board listing more than 220 Civil War to present veterans from Tory. The listing had been a research project for the past two years. In attendance were 27 veterans and their families, including five World War II veterans:
Rev. Eldor Fruehling, Luke Liegel, Eldred Wilhelm, Wally Clavadatscher and Harold Ziebarth.

Thank you to the following for giving of their time and talent to make the program successful: Rev. and Karen Schlittler, Black Hawk, for the patriotic songs; Rev. Eldor Fruehling, Prairie du Sac, (a Marine veteran) who gave the keynote address and the Lachmund-Cramer VFW Post 7694 Honor Guard.

Thanks to Robin Bromley of ProMotions Signs for designing the veterans tribute board. The board has been displayed permanently in the Harrisburg School (basement) museum along with the service uniforms, stories and photos of Town of Troy veterans


Powered by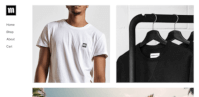 Create your own unique website with customizable templates.