Below is the sign that you will see posted outside of our little white school building indicating that Harrisburg School was placed on the National Register of Historic Places in 2015. It is the only one-room school still intact in its original location in the town of Troy in Sauk County:
This one-room school is located in the Town of Troy, Sauk County.
Grades one through eight attended classes from 1892 until closure
in 1955. The highest enrollment was 33.
The first area settler Jonathan Whitaker Harris moved here from Ohio in
1846. The surrounding community became known as Harrisburg and at
one time had a cemetery, blacksmith shop, telephone exchange, stagecoach
stop, inn, store, post office, two cheese factories and two churches. The
first school was built in 1850.
HARRISBURG-TROY HISTORICAL SOCIETY, INC.
2015

Powered by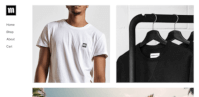 Create your own unique website with customizable templates.